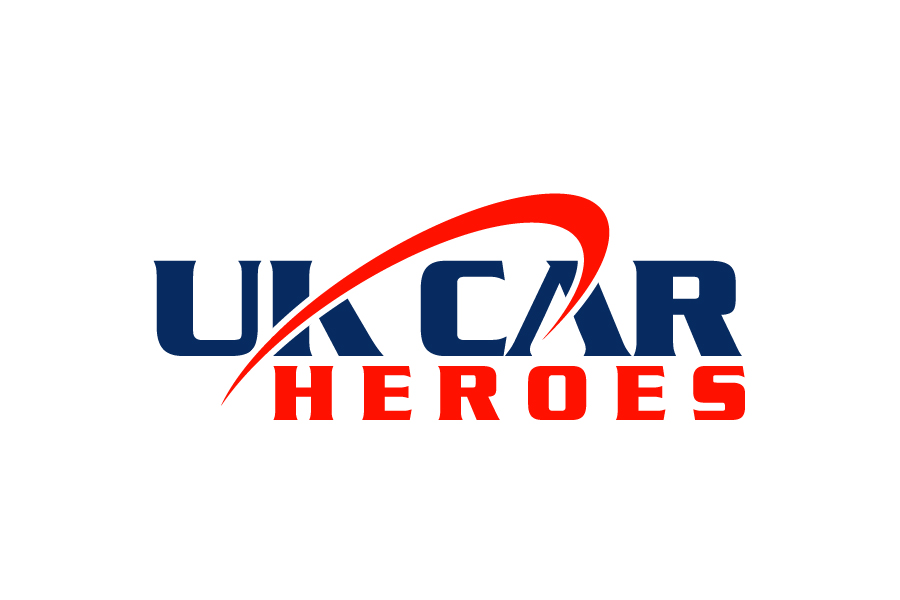 Ford Focus ZETEC 1.6 PETROL 100 BHP ( AUTOMATIC ) - 2008
(08 plate)
£3,595
ALL CARS COME WITH ( AA ) PARTS & LABOUR WARRANTY & BREAK DOWN COVER
Mileage

60,000

Colour

RED

Transmission

Automatic

Fuel Type

Petrol

Body Style

HATCHBACK

First Registration Date

19/4/2008

Engine Size

1,596

Vehicle location

Head Office
For all enquiries about this vehicle please call: 0121 572 9189 ( Head Office )
TEST DRIVE POLICY
==================
Need Original Photo ID ( Driving License/Passport, to be kept in office for duration )

ONLY THREE SIMPLE WAY OF BUSINESS
=================================
1 > We're not in the Business of Disappointing People .
2 > Wasting Your Time or Ours .
3 > So if We See or Notice it , We List it .

WORKING WITH
=============
All Stock Direct From Ex Mobility & Main Dealers at High Quality
Came in against a new vehicle.

( AA ) BREAKDOWN COVER & PARTS AND LABOUR WARRANTY INCLUDED + NATIONWIDE DELIVERY AVAILABLE @ BUYER COST + WE PUT ALL OUR TRADE CARS ON DNA AA ( https://www.theaa.com/cars ) , AA FINANCE , EBAY , GUMTREE , CAR CURUS , ZUTO & 24/7 FINANCE , WE HAVE A GREAT REPUTATION AND WE ENSURE ALL CARS ARE LISTED AS ACCURATE AS POSSIBLE + 08 PLATE 2008 FORD FOCUS ZETEC 1.6 PETROL AUTOMATIC 100 BHP 5 DOOR HATCHBACK , 2 OWNERS FROM NEW , 2 KEYS , FULL SERVICE HISTORY UP-TO 60K , MOT JAN 2020 , Alarm , Alloy Wheels , Electric Windows (Front) , Heated Front Screen In Car Entertainment (Radio/CD) , Armrest , Speakers , Upholstery Cloth , Adjustable Steering , Column/Wheel , Steering Wheel Mounted Controls (Audio) , Head Restraints , Seat - ISOFIX Anchorage Point , Air Bag Passenger , Immobiliser , Air Bag Side , Centre Rear Seat Belt , Alarm , Anti-Lock Brakes , Air Bag Driver , Head Air Bags , Power-Assisted Steering , Central Door Locking , Side Protection Mouldings , Body Coloured Bumpers , Spare Wheel, , Mirrors External , Height1447 mm , Length4342 mm , Wheelbase2640 mm , Width1991 mm , Fuel tank capacity55 litres , Boot space (seats down)1258 litres , Boot space (seats up)396 litres , Minimum kerb weight1314 kg , HPI CLEAR

At UK CAR HEROES You Can Find a Variety of Quality Used Vehicles, All Competitively Priced and Professionally Presented. We Also Offer the Option to Part Exchange. We Have Friendly Staff Waiting to Help You With Your Enquiries So , Why not Call Us Now?

========
About Us
========

> Welcome to UK CAR HEROES
>> 0121 572 9198 / 07760 707244
>>> [www.ukcarheroes.co.uk]
>>> Maypole ( B14 ) Quality Indoor Walk In SHOWROOM
>>> Place Where We Believe in 5 Star Service not Cheap Prices
>>>> If You Are Looking For Finance , Then Give us a Call to See if We Can Help
We Can Arrange Finance Deals to Suit Most Budgets Same Day ( Subject to Term & Conditions )

========
Warranty
========
03 Months AA Warranty with £500 Per Claim inc Parts & Labour. Warranty's Can be Upgraded to 6/12/24 Months & £500, £1000, £2000 Per Claim limit, We offer Free 12 Months AA Cover on Qualifying Cars.

=================
Terms and Conditions
=================
Maypole in Birmingham B14 4ST Walk in Showroom . Please Call on mobile 07760 707244 to inquire or arrange viewings outside of opening hours.. Please call for a details on car spec's as errors can occur from automated data. We have provided Pre-filled Item Information, details and specs from vehicle databases supplied by third parties. We are not responsible for ensuring that the item details and specs matches the item being offered and are not responsible for the content of the listing and the item in general.

===============
Why buy from us?
===============
* > Only three Simple Way of Business <
* 1 > We're not in the Business of Disappointing People .
* 2 > Wasting Your Time or Ours .
* 3 > So if We See or Notice it , We List it .
ABS
Alloy Wheels
CD Player
Central Locking
Electric Windows
Power Assisted Steering
Front Airbags
Side Impact Airbags
Adjustable Steering
Catalytic Converter
Electric Mirrors
Engine Immobiliser
Radio
Safety Belts
Safety Belts Rear
Body Coloured Bumpers
Cup Holders
Tinted Glass
Speakers
Steering Wheel Controls
ISOFix Anchor Point
Front Fog Lights
Speakers
Number Of6
Audio player
RadioAM/FM/LW
In-dash CDYes
RDSYes
ARI/EONYes
Brand NameManufacturer's Own
Remote audio controls
TypeSteering Wheel Mounted
12v power outlet
Number Of Outlets1
Remote boot/hatch/rear door release
OperationElectric
Courtesy lights
Delayed/fadeYes
Luxury trim
On GearknobAlloy Look
On DashboardAlloy Look
Load restraint
TypeHooks
Central door locking
OperationRemote
Includes Electric WindowsYes
Includes Dead BoltYes
Seat upholstery
Main Seat MaterialCloth
Additional Seat MaterialCloth
Front seat centre armrest
Integral BoxYes
Steering wheel
TypeLeather Covered
Height AdjustmentYes
Telescopic AdjustmentYes
Cup holders
TypeFixed
Ventilation system
Air FilterYes
Active Carbon FilterYes
Electric windows
Number Of One Touch1
Console
TypeFull
StorageOpen
Doors
TypeFront Hinged
Rear door
TypeLifting Gate
Aerial
TypeRoof
Bumpers
ColourPainted
Tyres
Tyre Width205
Tyre Profile55
Tyre Speed RatingW
TypeConventional
Official Brochure Tyre SizeYes
Extra Load?
Paint
TypeGloss
Door mirrors
TypeElectrically Adjustable
HeatedYes
ColourPainted
Rear windscreen
TypeFixed
WipersIntermittent
Wheels
Rim TypeAlloy
Rim Diameter (in)16
Rim Width (in)6.5
Spare wheel
TypeSpace Saver
Rim TypeSteel
Non-corrosive body
TypeGalvanised
External dimensions
Overall Length (mm)4342
Overall Width (mm)1840
Overall Height (mm)1497
Wheelbase (mm)2640
Kerb To Kerb Turning Circle (mm)10400
Overall Length (in)170.9
Overall Width (in)72.4
Overall Height (in)58.9
Wheelbase (in)103.9
Kerb To Kerb Turning Circle (ft)34.1
Internal dimensions
Headroom Front (mm)999
Headroom Rear (mm)978
Leg Room Front (mm)1108
Leg Room Rear (mm)853
Shoulder Room Front (mm)1408
Shoulder Room Rear (mm)1385
Headroom Front (in)39.3
Headroom Rear (in)38.5
Leg Room Front (in)43.6
Leg Room Rear (in)33.6
Shoulder Room Front (in)55.4
Shoulder Room Rear (in)54.5
Load compartment capacity
Rear Seat Up To Lower Window (l)385
Rear Seat Down To Roof (l)1247
Rear Seat Up To Lower Window (cu Ft)13.6
Rear Seat Down To Roof (cu Ft)44
Fuel tank
Capacity (l)55
Fuel TypeUnleaded
Capacity (gal)14.5
Weights
Gross Vehicle Weight (kg)1755
Published Kerb Weight (kg)1314
Gross Trailer Weight Braked (kg)800
Gross Vehicle Weight (lbs)3869
Published Kerb Weight (lbs)2897
Gross Trailer Weight Braked (lbs)1764
Disc brakes
Number Of2
Number Of Ventilated Discs2
Headlights
Lens TypeComplex Surface
Bulb Type (low Beam)Halogen
ConfigurationTwin
Headlight control
Internal Height AdjustmentYes
Time Delay Switch-offYes
Front airbag
IntelligentYes
Head restraints
Height AdjustableYes
Number3
Front seat belts
Type3-point
OperationReel
Pre-tensionersYes
Height AdjustableYes
Rear seat belts
Type3-point
OperationReel
Anti-theft protection
Remote OperationYes
PeripheralYes
Engine
Cc1596
Litres1.6
Bore79
Stroke81.4
Compression Ratio11
Number Of Cylinders4
ConfigurationIn-line
OrientationTransverse
Valve Gear TypeDouble Overhead Cam
Number Of Valves Per Cylinder4
Emission control level
Standard MetEU4
CO2 Level - G/km Combined184
Catalytic converter
Type3-way
Fuel system
Injection/carburationMulti-point Injection
Fuel
Fuel TypeUnleaded
Fuel Type Octane No.95
Generic Primary Fuel TypePetrol
Performance
Maximum Speed (km/h)172
Acceleration 0-62mph (s)13.6
Maximum Speed (mph)107
Power
Measurement StandardISO
Maximum Power KW74
Maximum Power Hp/PS100
Rpm For Maximum Power (low)6000
Maximum Torque Nm150
Rpm For Maximum Torque (low)4000
Suspension
TypeMulti-link
Anti-roll BarYes
Wheel DependenceIndependent
Spring TypeCoil
Alternative suspension
TypeSport
Main service
Distance (km)20000
Period (mths)12
Distance (miles)12427
Fuel consumption
Urban (l/100km)10.6
Country/highway (l/100km)6
Combined (l/100km)7.7
Urban (mpg)22
Country/highway (mpg)39
Combined (mpg)31