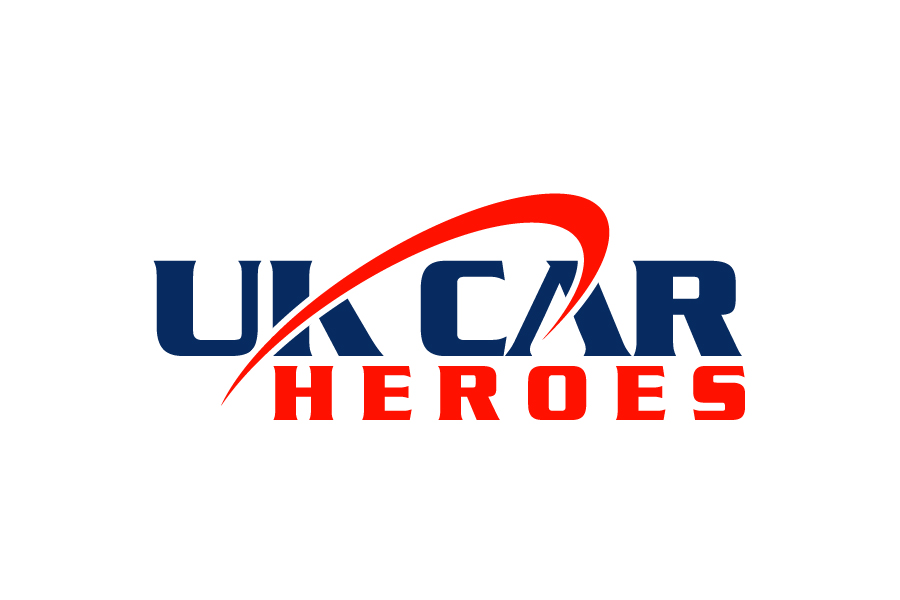 Vauxhall Astra 1.4 16V TURBO S/S LIMITED ED GT 120 BHP - 2015
(65 plate)
£6,495
ALL CARS COME WITH PART AND LABOUR WARRANTY AND BREAKDOWN COVER
Mileage

12,000

Colour

White

Transmission

Manual

Fuel Type

Petrol

Body Style

Hatchback

First Registration Date

31/10/2015

Engine Size

1,364

Vehicle location

Head Office
For all enquiries about this vehicle please call: 0121 5729189 ( Head Office )
TEST DRIVE POLICY
==================
Need Original Photo ID ( Driving License/Passport, to be kept in office for duration )

ONLY THREE SIMPLE WAY OF BUSINESS
=================================
1 > We're not in the Business of Disappointing People .
2 > Wasting Your Time or Ours .
3 > So if We See or Notice it , We List it .

WORKING WITH
=============
All Stock Direct From Ex Mobility & Main Dealers at High Quality
Came in against a new vehicle.

===========================================
***** FIVE STAR GOOGLE CUSTOMER RATING *****
===========================================

( AA ) BREAKDOWN COVER & PARTS AND LABOUR WARRANTY INCLUDED + NATIONWIDE DELIVERY AVAILABLE @ BUYER COST + WE PUT ALL OUR TRADE CARS ON DNA AA ( https://www.theaa.com/cars ) , AA FINANCE , EBAY , GUMTREE , CAR CURUS , ZUTO & 24/7 FINANCE , WE HAVE A GREAT REPUTATION AND WE ENSURE ALL CARS ARE LISTED AS ACCURATE AS POSSIBLE + HPI CAT ( D ) 65 PLATE 2015 VAUXHALL ASTRA 1.4 16V TURBO S/S LIMITED ED GT 120PS NEW LIMITED EDITION GTC , NEW OWNERS FROM SAME AMILY , 2 FOB KEY , MOT OCT 2019 , SERVICE HISTORY , Good tyres all around with huge 20'€ Alloys , Air Conditioning, Cruise Control, Electric Door Mirrors, Front Fog Lamps, Power Steering, Alloy Wheels, Radio / CD, Sports Styling Kit Cruise control, Exterior temperature gauge, Low fuel level warning light, Power assisted steering, Rev counter, Service interval indicator, 6 speakers, DMB digital radio, Steering wheel mounted audio controls, Dark tinted rear windows, Electric front windows, Electrically adjustable and heated door mirrors, Front fog lamps, Rear wiper, Stainless steel exhaust tailpipe, VXR air dam/body colour bumper with honeycomb sports front grille, VXR rear roof spoiler, VXR side sills and rear bumper, 3 spoke leather covered steering wheel, 60/40 split rear seats, Active head restraints, Ambient interior lighting, Cloth upholstery, Front seat back storage pockets, Isofix system on outer rear seats, Reach + rake adjustable steering column, Rear headrests, 3x3 point rear seatbelts, Anti-lock Brake System + Electronic Brakeforce Distribution + Emergency Brake Assit, Curtain airbags, Driver/Front Passenger airbags, Electronic Stability Programme, Front passenger airbag deactivation, Seatbelt warning, Side airbags, Traction control, Immobiliser, Remote central deadlocking, 20" Bi-colour alloy wheels , HPI CAT ( D )


At UK CAR HEROES You Can Find a Variety of Quality Used Vehicles, All Competitively Priced and Professionally Presented. We Also Offer the Option to Part Exchange. We Have Friendly Staff Waiting to Help You With Your Enquiries So , Why not Call Us Now?

========
About Us
========

> Welcome to UK CAR HEROES
>> 0121 572 9198 / 07760 707244
>>> [www.ukcarheroes.co.uk]
>>> Maypole ( B14 ) Quality Indoor Walk In SHOWROOM
>>> Place Where We Believe in 5 Star Service not Cheap Prices
>>>> If You Are Looking For Finance , Then Give us a Call to See if We Can Help
We Can Arrange Finance Deals to Suit Most Budgets Same Day ( Subject to Term & Conditions )

========
Warranty
========
03 Months AA Warranty with £500 Per Claim inc Parts & Labour. Warranty's Can be Upgraded to 6/12/24 Months & £500, £1000, £2000 Per Claim limit, We offer Free 12 Months AA Cover on Qualifying Cars.

=================
Terms and Conditions
=================
Maypole in Birmingham B14 4ST Walk in Showroom . Please Call on mobile 07760 707244 to inquire or arrange viewings outside of opening hours.. Please call for a details on car spec's as errors can occur from automated data. We have provided Pre-filled Item Information, details and specs from vehicle databases supplied by third parties. We are not responsible for ensuring that the item details and specs matches the item being offered and are not responsible for the content of the listing and the item in general.

===============
Why buy from us?
===============
* > Only three Simple Way of Business <
* 1 > We're not in the Business of Disappointing People .
* 2 > Wasting Your Time or Ours .
* 3 > So if We See or Notice it , We List it .
ABS
Air Conditioning
Alloy Wheels
CD Player
Central Locking
Electric Windows
Power Assisted Steering
Front Airbags
Rear Airbags
Auxiliary Heating
Adjustable Steering
Cruise Control
Radio
Rear Spoiler
Traction Control
Speakers
Steering Wheel Controls
Body style
Wheelbase TypeShort
Driver LocationRHD
Platform CodeGM DELTA 2
Seating
Seating Capacity5
Seating Configuration2+3
Speakers
Number Of6
Audio player
Includes RadioAM/FM
Includes In-dash CDYes
RDSYes
CD Player Reads MP3Yes
Digital RadioYes
Remote audio controls
TypeSteering Wheel Mounted
Vanity mirror
IlluminatedYes
Main dashboard display
TypeAnalogue
Central door locking
OperationRemote
Includes Electric WindowsYes
Includes Dead BoltYes
Seat upholstery
Main Seat MaterialCloth
Additional Seat MaterialCloth
Front seat
TypeIndividual
Number Of Electrical Adjustments0
Reclining TypeManual
Reach TypeManual
Height TypeManual
Rear seats
TypeBench
Number Of Electrical Adjustments0
FoldingAsymmetrical
Squab Flip-upFixed
Seating Capacity3
Steering wheel
TypeLeather Covered
Height AdjustmentYes
Telescopic AdjustmentYes
Multi-functionYes
Ventilation system
Air FilterYes
Active Carbon FilterYes
Air conditioning
Air Conditioning TypeManual
Electric windows
Number Of One Touch2
Doors
TypeFront Hinged
Bluetooth
Includes PhoneYes
Includes Music StreamingYes
Rear door
TypeLifting Gate
Connection to ext.entertainment devices
Includes Input AUX JackYes
Includes Input USB ConnectionYes
Aerial
TypeRoof
Bumpers
ColourPainted
Tyres
Tyre Width245
Tyre Profile40
Tyre RatingW
Tyre Load Index95
TypeConventional
Official Brochure Tyre SizeYes
Diameter20
Paint
TypeGloss
Door mirrors
TypeElectrically Adjustable
HeatedYes
ColourPainted
Rear windscreen
TypeFixed
WipersIntermittent
Wheels
Rim TypeAlloy
Rim Diameter20
Rim Width8.5
Two-toneYes
Non-corrosive body
TypeGalvanised
External dimensions
Overall Length (mm)4466
Overall Width (mm)1840
Overall Height (mm)1482
Wheelbase (mm)2695
Front Track (mm)1584
Rear Track (mm)1588
Kerb To Kerb Turning Circle (mm)10900
Wall To Wall Turning Circle (mm)11400
Overall Length (in)175.8
Overall Width (in)72.4
Overall Height (in)58.3
Wheelbase (in)106.1
Front Track (in)62.4
Rear Track (in)62.5
Kerb To Kerb Turning Circle (feet)35.8
Wall To Wall Turning Circle (ft)37.4
Internal dimensions
Headroom Front (mm)977
Headroom Rear (mm)947
Hip Room Front (mm)1358
Hip Room Rear (mm)1284
Leg Room Front (mm)1064
Leg Room Rear (mm)870
Shoulder Room Front (mm)1394
Shoulder Room Rear (mm)1292
Headroom Front (in)38.5
Headroom Rear (in)37.3
Hip Room Front (in)53.5
Hip Room Rear (in)50.6
Leg Room Front (in)41.9
Leg Room Rear (in)34.3
Shoulder Room Front (in)54.9
Shoulder Room Rear (in)50.9
Load compartment capacity
Rear Seat Up To Lower Window (l)380
Rear Seat Down To Roof (l)1165
Measurement StandardISO
Rear Seat Up To Lower Window (cu Ft)13.4
Rear Seat Down To Roof (cu Ft)41.1
Fuel tank
Capacity (l)56
Capacity (gal)14.8
Capacity (UK Gallons)12.3
Cargo area cover/rear parcel shelf
TypeRigid
Weights
Gross Vehicle Weight (kg)1960
Published Kerb Weight (kg)1362
Gross Trailer Weight Braked (kg)1100
Gross Trailer Weight Unbraked (kg)730
Gross Vehicle Weight (lbs)4321
Published Kerb Weight (lbs)3003
Gross Trailer Weight Braked (lbs)2425
Gross Trailer Weight Unbraked (lbs)1609
Disc brakes
Number Of4
Number Of Ventilated Discs2
Headlights
Bulb TypeHalogen
Headlight control
Height AdjustmentManual
Front airbag
Occupant Switch OffYes
Head restraints
Height AdjustableYes
Number2
ActiveYes
Front seat belts
Pre-tensionersYes
Height AdjustableYes
Rear seat belts
Type3-point
Crash test results
Date Tested20111026
Version TestedOpel Astra GTC 1.4i Petrol Sport 3dr HA
Overall5.00
Adult Occupant Score91.00
Child Occupant Score79.00
Pedestrian Score50.00
Safety Assist Score71.00
Drive
Driven WheelsFront
Engine
Cc1364
Bore72.5
Stroke82.6
Compression Ratio9.5
Number Of Cylinders4
ConfigurationIn-line
Valve Gear TypeDouble Overhead Cam
Variable Valve Timing/camshaftYes
Number Of Valves Per Cylinder4
Engine CodeA14NET
Emission control level
Standard MetEU5
CO2 Level - G/km Combined142
Fuel system
Injection/carburationMulti-point Injection
Fuel
Fuel Type Octane No.95
Generic Primary Fuel TypePetrol
Performance
Maximum Speed (km/h)192
Acceleration 0-62mph (s)10.2
Maximum Speed (mph)119
Power
Measurement StandardEEC
Maximum Power KW88
Maximum Power Hp/PS120
Rpm For Maximum Power4200
Maximum Torque Nm200
Rpm For Maximum Torque1850
Primary Or Secondary Fuel Power FigurePrimary
Power steering
Vehicle Speed ProportionalYes
TypeElectric
Suspension
TypeStrut, Torsion Beam
Anti-roll BarYes
Wheel DependenceIndependent, Semi-independent
Spring TypeCoil
Alternative suspension
TypeSport
Transmission
Number Of Speeds6
Gearchange LocationFloor
1st Gear Ratio :14.270
2nd Gear Ratio :12.350
3rd Gear Ratio :11.480
4th Gear Ratio :11.070
5th Gear Ratio :10.880
6th Gear Ratio :10.740
Reverse Gear Ratio :13.820
Transmission DescriptionManual
Traffic light coding
Efficiency LabelF
Intermediate service
Distance (km)30000
Period (mths)12
Distance (miles)18641
Main service
Distance (km)32187
Period (mths)12
Distance (miles)20000
Fuel consumption
Urban (l/100km)7.8
Country/highway (l/100km)5.0
Combined (l/100km)6.0
Urban (km/l)12.8
Country/highway (km/l)20.0
Combined (km/l)16.7
Combined Vehicle Range (km)933
Combined Vehicle Range (miles)580
Urban (mpg)30
Country/highway (mpg)47
Combined (mpg)39
Urban (miles Per UK Gallon)36
Country/highway (miles Per UK Gallon)57
Combined (miles Per UK Gallon)47
Powertrain type
TypeCombustion
Trim
Local Trim LevelLimited Edition
Trim ClassificationB1
Insurance
Description14 E T1
Warranty whole vehicle
Duration (months)999
Distance (km)160934
Distance (miles)100000
Warranty powertrain
Duration (months)999
Distance (km)160934
Distance (miles)100000
Warranty anti-corrosion
Duration (months)72
Distance (km)999999
Distance (miles)999999
Warranty paint
Duration (months)12
Distance (km)999999
Distance (miles)999999
Warranty roadside assistance
Duration (months)12
Distance (km)999999
Distance (miles)999999
Date introduced
Version Introduced20131217
Model Introduced20110607
Data completeness
Colour & Trim StatusUp To Date
Key Leasing ItemsUp To Date
Option Content StatusUp To Date
Option Prices StatusUp To Date
Prices StatusUp To Date
Specs StatusDocumentation Data Only
Country of assembly
Country Of AssemblyGreat Britain
Registration type
Registration TypeCar
_empty_
_empty_20140512
Model generation id
Model Generation Id1
VID
VID1
Instance id
Instance Id4
Special/limited edition
Special/limited EditionYes
Manufacturer's code
Manufacturer's CodeRD08 GV6L
JATOCode
Driven WheelsFront
Litres14
Number Of Cylinders4
CompressorY
Fuel TypeUnleaded
Maximum Power KW88
Transmission TypeManual
Number Of Speeds6
Gross Vehicle Weight Rating1960