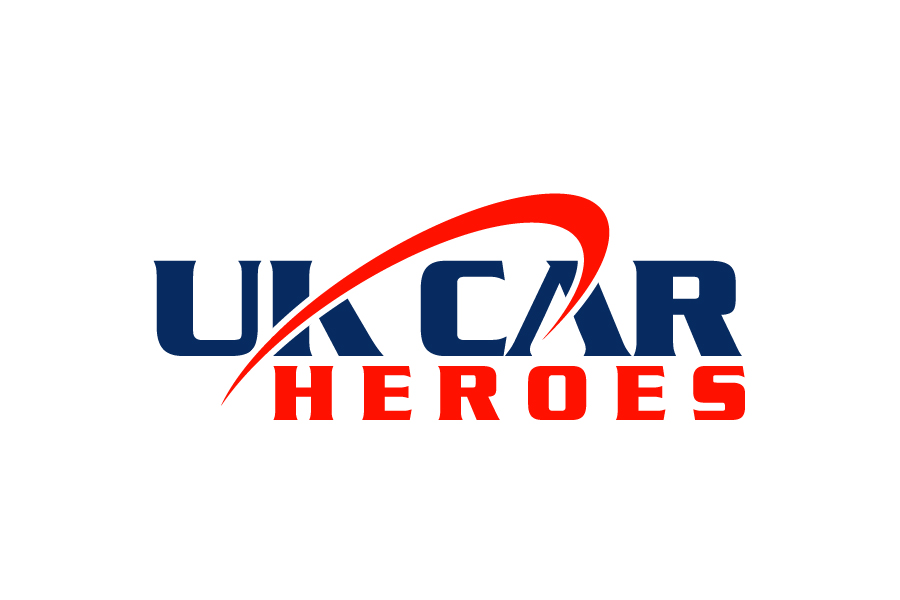 MINI Mini COOPER 1.6 PETROL CONVERTIBLE 114 BHP - 2008
(08 plate)
£3,944
Peace of Mind All Cars Comes With ( RAC ) Warranty & Breakdown ... (STTC)
Mileage

62,000

Colour

WHITE

Transmission

Manual

Fuel Type

Petrol

Body Style

CONVERTIBLE

First Registration Date

14/3/2008

Engine Size

1,598

Vehicle location

Head Office
For all enquiries about this vehicle please call: 0121 5729189 ( Head Office )
**** IDEAL FOR CLEAN AIR ZONE ( NO CHARGES ) *****
// 0121 5729189 / 07760 707244 /// UK Car Heroes // B14 4ST // Unit 44 Warstock Road // Kings Heath // Maypole /// Right Next to Next to ( Lidil ) & ( Space Station )
// FOR TEST DRIVE Need Original Photo ID ( Driving License/Passport, to be kept in office for duration ) // ( Google Top Rated ) // 03 MONTH ( RAC ) PARTS AND LABOUR WARRANTY AND 12 MONTH BREAKDOWN COVER INCLUDED //\// 2008 MINI COOPER 1.6 PETROL CONVERTIBLE // LOW 62,000 MILES // ONLY 2 OWNER LAST LADY OWNER FROM 2011 // SERVICE HISTORY // FULL 12 MONTH MOT AT PURCHASE // ABS, Alloy Wheels, Rear Parking Sensors , CD Player, Central Locking, Electric Windows, Power Assisted Steering, Adjustable Steering, Body Coloured Bumpers, Catalytic Converter, Cup Holders, Electric Mirrors, Engine Immobiliser, Front Airbags, ISOFix Anchor Point, Parking Sensors, Radio, Safety Belts, Safety Belts Rear, Side Impact Airbags, Speakers /// \// Finance Welcome ( Admin Fee £150 on Top ) // GAP INSURANCE & DRIVE AWAY INSURANCE AVAILABLE ( STTC ) // HPI CLEAR //\//

Business Hours
============
\// Monday to Friday: 10am - 06pm // Weekend Saturday & Sunday: 11am - 06pm // and UK All BANK HOLIDAYS *** We are open ******* //\//

DEALER COMMENTS
=================
// We're not in the business of disappointing people, wasting your time or ours, and so if we see or notice it, we list it //

Please be aware that all our vehicles are quality used vehicles and not brand new. Therefore age related wear and tear is expected. Our prices are competitive with other used car showrooms please do not compare our prices with brand new vehicle dealerships.

> Car Drives and everything seems to do what it should .
> The Bodywork on the vehicle is clean for its age & mileage .
> Minor Age Related Marks .
> Vehicle shows no warning lights.
> Starts and Runs Well.
> Doors, windows and bonnet all open/close and function correctly.
> The vehicle drives well, there is no issues with steering, braking system and gearbox. (No mechanical issues unless otherwise stated.)
> The vehicle Interior is clean. no bad odours, no obvious signs of wear and tear .
> The vehicle passes MOT and therefore functions and works as it should.
ABS
Alloy Wheels
CD Player
Central Locking
Electric Windows
Power Assisted Steering
Adjustable Steering
Body Coloured Bumpers
Catalytic Converter
Cup Holders
Electric Mirrors
Engine Immobiliser
Front Airbags
ISOFix Anchor Point
Parking Sensors
Radio
Safety Belts
Safety Belts Rear
Side Impact Airbags
Speakers
Speakers
Number Of6
Audio player
RadioAM/FM/LW
In-dash CDYes
RDSYes
Brand NameManufacturer's Own
Electrical system
TypeWarning Light
Luxury trim
On GearknobAlloy Look
Central door locking
OperationRemote
Includes Electric WindowsYes
Includes Dead BoltYes
Automatic LockingYes
Seat upholstery
Main Seat MaterialCloth
Additional Seat MaterialCloth
Steering wheel
TypePlastic
Height AdjustmentYes
Cup holders
TypeFixed
Ventilation system
Air FilterYes
Electric windows
Number Of One Touch2
Console
TypePartial
StorageOpen
Doors
TypeFront Hinged
Aerial
TypeRoof
Coefficient of drag
Coefficient Of Drag0.37
Chrome/bright trim
Around Side WindowsYes
Bumpers
ColourPainted
Tyres
Tyre Width175
Tyre Profile65
Tyre Speed RatingH
TypeConventional
Official Brochure Tyre SizeYes
Extra Load?
Paint
TypeGloss
Convertible roof
Glass Rear WindowYes
TypeSoft
OperationElectric
Cabriolet roll-over protection
TypeFixed Hoop
Door mirrors/cameras
TypeElectrically Adjustable
ColourPainted
Rear windscreen
TypeFixed
Wheels
Rim TypeAlloy
Rim Diameter (in)15
Rim Width (in)5.5
Non-corrosive body
TypeGalvanised
External dimensions
Overall Length (mm)3635
Overall Width (mm)1688
Overall Height (mm)1415
Wheelbase (mm)2467
Front Track (mm)1458
Rear Track (mm)1466
Kerb To Kerb Turning Circle (mm)10230
Wall To Wall Turning Circle (mm)10660
Overall Length (in)143.1
Overall Width (in)66.5
Overall Height (in)55.7
Wheelbase (in)97.1
Front Track (in)57.4
Rear Track (in)57.7
Kerb To Kerb Turning Circle (ft)33.6
Wall To Wall Turning Circle (ft)35
Internal dimensions
Headroom Front (mm)975
Headroom Rear (mm)968
Hip Room Front (mm)1355
Hip Room Rear (mm)990
Shoulder Room Front (mm)1293
Shoulder Room Rear (mm)991
Headroom Front (in)38.4
Headroom Rear (in)38.1
Hip Room Front (in)53.3
Hip Room Rear (in)39
Shoulder Room Front (in)50.9
Shoulder Room Rear (in)39
Load compartment capacity
Rear Seat Up To Lower Window (l)165
Rear Seat Down To Lower Window (l)605
Rear Seat Up To Lower Window (cu Ft)5.8
Rear Seat Down To Lower Window (cu Ft)21.4
Fuel tanks
TypeMain
Capacity (l)50
Fuel TypeUnleaded
Capacity (gal)13.2
Weights
Gross Vehicle Weight (kg)1575
Published Kerb Weight (kg)1250
Gross Trailer Weight Braked (kg)650
Gross Trailer Weight Unbraked (kg)500
Kerb Weight Includes DriverYes
Trailer Weight Braked %incline12
Trailer Weight Unbraked %incline12
Gross Vehicle Weight (lbs)3472
Published Kerb Weight (lbs)2756
Gross Trailer Weight Braked (lbs)1433
Gross Trailer Weight Unbraked (lbs)1102
Disc brakes
Number Of4
Number Of Ventilated Discs2
Parking distance sensors
TypeRadar
Headlights
Lens TypeComplex Surface
Bulb Type (low Beam)Halogen
ConfigurationTwin
Headlight control
Internal Height AdjustmentYes
Time Delay Switch-offYes
Front airbag
Occupant SensorsYes
Occupant Switch OffYes
IntelligentYes
Head restraints
Height AdjustableYes
Number2
Front seat belts
Seat PositionDriver
Type3-point
OperationReel
Pre-tensionersYes
Rear seat belts
Seat PositionDriver
Type3-point
OperationReel
Anti-theft protection
Remote OperationYes
PeripheralYes
Interior MonitoringYes
Engine
Cc1598
Litres1.6
Bore77
Stroke85.8
Compression Ratio10.6
Number Of Cylinders4
ConfigurationIn-line
Valve Gear TypeOverhead Cam
Number Of Valves Per Cylinder4
Engine CodeW10B16
Emission control level
Standard MetEU4
CO2 Level - G/km Combined174
Catalytic converter
Type3-way
Fuel system
Injection/carburationMulti-point Injection
Fuel
Fuel TypeUnleaded
Fuel Type Octane No.95
Generic Primary Fuel TypePetrol
Performance
Maximum Speed (km/h)193
Acceleration 0-62mph (s)9.8
Maximum Speed (mph)120
Power
Measurement StandardEEC
Maximum Power KW85
Maximum Power Hp/PS115
Rpm For Maximum Power (low)6000
Maximum Torque Nm149
Rpm For Maximum Torque (low)4500
Power steering
TypeElectric
Suspension
TypeMulti-link
Anti-roll BarYes
Wheel DependenceIndependent
Spring TypeCoil
Traffic light coding
Efficiency LabelE
Fuel consumption
StandardECE 99/100
Urban (l/100km)10.1
Country/highway (l/100km)5.7
Combined (l/100km)7.3
Urban (mpg)23
Country/highway (mpg)41
Combined (mpg)32